Healthy foods for controlling sugar | Nutri Hood
Healthy foods for controlling sugar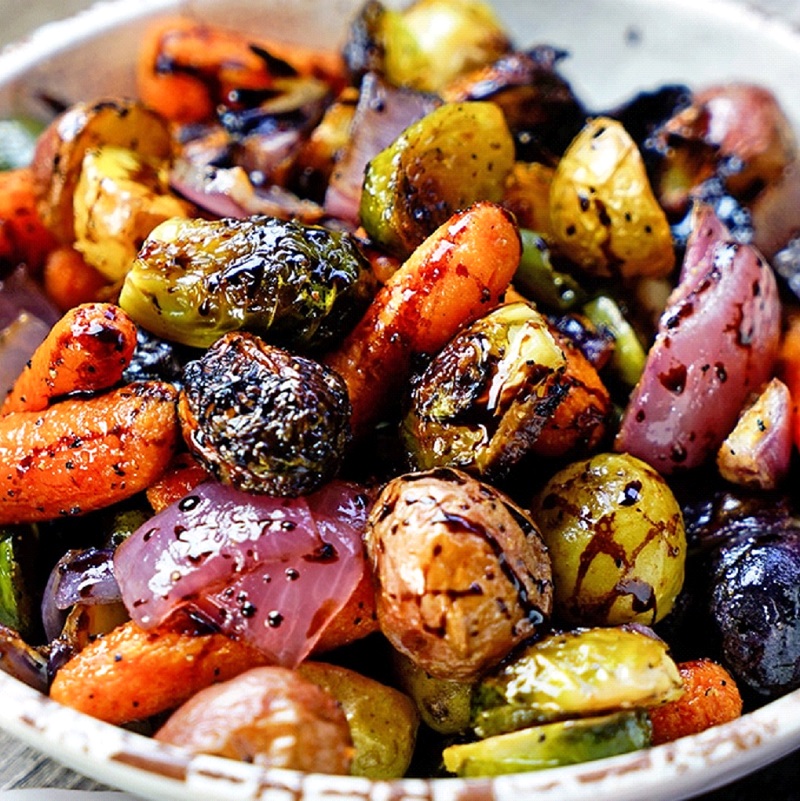 When you are suffering from Diabetes II, your blood sugar is controlled by the food you eat. Diabetes leads to higher glucose levels and blood sugar. Carbohydrates foods such as rice, cereals, milk, fruits, and bread cause serious rise to blood sugar. Therefore, you must consider your eating plan as highly significant. Your eating plan has to focus on the type and amount of carbs you consume the whole day. However, it is equally important to enjoy your foods. For this purpose, you need to eat enough in order to feel satisfied and prevent poor food choices and overeating. Here are a few diet and food options to control your blood sugar and improve your health.
Control sugar by vegetables and drinks
Roasted or cooked vegetables
Roasted or cooked vegetables add flavor, texture, and color to your meal. Make sure to select low-carb, tasty vegetables such as onions, mushrooms, tomatoes, eggplant, and sprouts etc. In addition, you can choose low-carb squashes such as zucchini. Ensure to try them with some dips like hummus, low-fat dressings, salsa, or guacamole. Also, roast them with several seasonings including cayenne, garlic, pepper, or rosemary.
Low Calorie & Flavorful Drinks
Plain water is always the best choice. Water is a healthy drink, and appropriate for every person. At the same time, water infused with vegetables and fruits make your choice more interesting.You can cut up a cucumber or lemon in the water. Also, you can make the ice cubes with flavoring in them. In case you do not like drinking hot tea, you can try cold tea with a cinnamon stick or lemon. Such beverages are pretty low-carb. They can assist in filling you up in order to prevent you from craving other foods.
Lower your sugar by Greens, Berries, and Whole-grain foods
The salad is a healthy diet and must be a regular part of your eating plan. However, you can go beyond regular salad, and try something even better. You can try chard, kale, and spinach. These are all low-carb, healthy, and delicious. Make sure to roast the kale leaves in an oven with oil for crunchy and quick chips. Also, add greens in the roasted vegetables for a different flavor. It would also enhance texture. You can serve them with salmon or other low-protein food items.
Berries and Melons are quite low in carbohydrates. 1 cup of either berries or melon contains only 15 grams of carbohydrates. This can be an expensive diet, but it is handy in controlling your blood sugar. It is packed with fiber and nutrients. It's a little sweet, but healthy. Mix the berries or melon with yogurt for a different twist. Putting them in the ice cubes can also be a healthy choice.
Higher-Fiber and Whole-grain Foods
Chose higher-fiber and whole-grain foods and avoid wrong food choice and overeating. You can try legumes such as peas, lentils, and beans. With your raw veggies, you would enjoy corn salsa and black bean. These foods have interesting flavors and are low-carb.